• finding happiness • mood boost • mood improvement • natural happy • natural mood boost
We all want to live happier, more satisfying lives. Times of feeling unhappy or irritable happen for each of us. Depression is real, and many people may need professional help to assist their well-being, but negative feelings are natural there are also natural ways to boost your mood and bring happiness. 14 Mood-Boosting Activities Laugh – Laughing has so many benefits! It definitely boosts the mood but also reduces blood pressure, encourages better sleep, offers pain management, and even improves dementia and memory failure. Watch some comedy or read some comics. Find something to laugh at today! Listen to music –...
---
• enhanced focus • focus • immunity • mood boost • peak vision • restorative slumber • sleep • smart multi • super b complex • vision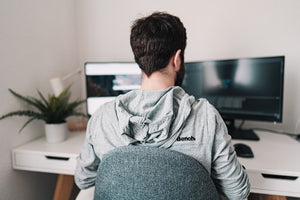 Having to stay 6 feet apart from people, we are solving this problem with various types of video communication. But what are the negative effects of this on our mental and physical health - and how can we combat them?