• dog • dog care • dog health • glucosamine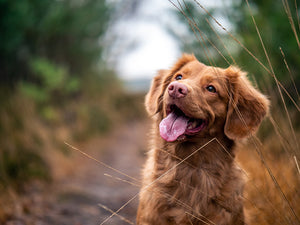 The decision to adopt a dog will bring many mental and physical health benefits. As a dog owner it is up to you to provide a healthy and happy life for your new canine friend. Follow the suggested tips to 
give 
the best care 
to 
your furry pal.
---
• glucosamine • joint care • joint health • joint support • pet joint health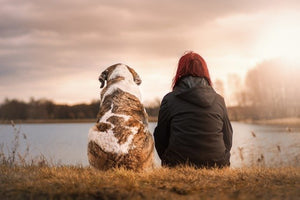 Joint problems? Just like humans, pets also can suffer from joint problems. Is your dog, cat, or horse slowing down? Do they seem less interested in the lively activities they used to love? Do they have a loss of appetite? All of these are signs that your pet might need some joint care to enhance their quality of life. What to watch for... Some of the most common signs that indicate joint care is needed include: Stiffness, soreness, limping, or lameness Swelling and increased temperature in the joint area Difficulty getting up and down Reluctance to go on walks Pain...
---
• anti-inflamatory • fighting inflammation • glucosamine • shellfish-free
What is Glucosamine? Glucosamine is a natural amino sugar found in healthy cartilage and the fluid surrounding the joints. It keeps joints moistened, absorbs shock, and aids in the formation of tendons. It also helps form and repair new cartilage and tissue within the joints. Glucosamine's natural anti-inflammatory properties make it a popular supplement for people and pets suffering with joint stiffness or arthritis.   Reduces Inflammation Chronic inflammation can be very damaging to the body as the immune system is placed on constant alert. Healthy tissues and organs can end up under attack. Glucosamine, with its anti-inflammatory benefits, is often used...
---
• allergies • dogs • glucosamine • joint pain • wheelchair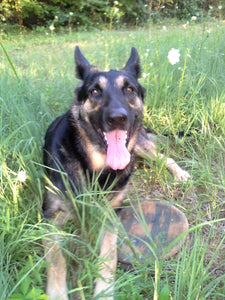 Confined to a wheelchair and requiring her owners assist to lift her back end, Anna begins to walk again without assistance after starting a liquid, shellfish free glucosamine.
---
• benefits of pet ownership • glucosamine • health benefits owning a pet • national pet week • pet appreciation • pet owners health benefits
One of the wonderful side-effects from this time of sheltering at home is many animal shelters around the nation are empty. Animals are being adopted and Kitty Block, president and CEO of the Humane Society of the United States, was quoted as saying the rates of animal fostering have increased by 90% in some cities. This is not entirely surprising when we look closer at the physical and mental benefits of having a pet. For example, scientists found dog owners were likely to live longer than those who didn't have dogs: Dog owners had a 24% risk reduction for death from any cause,...