• aging dogs • allergens • canine health • colloidal silver • dull coat • hair loss • hot spots • lesions • pets • skin and coat • skin health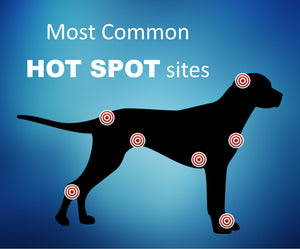 A canine's healthy skin & coat are an indicator of general overall health. Most minor issues can be addressed with a quality multi-vitamin.
Allergen Causes of Itchy Skin:
Fleas – no surprise here! Those little buggers can cause passing irritation to pets & people alike, but for a dog that is allergic to flea bites, the passing irritation can become unbearable for his entire system.